SF-1 Battledart
The Battledart represents an exciting future in space for humanity, a product of a designed universe with its own history, philosophy, mythology, and technology. Because I can! And I'm committed to it.
The design of the Battledart explores the evolution and de-evolution of form language through dynamic transformations of multiple aesthetic characteristics of elegance. Read more about my methods for measuring design elegance here.
Read more about the overall SciFi Industrial project here. Learn more about the Battledart's Advanced Rolling Cockpit here.
Please contact me If you would like a copy of the Design Journal PDF.
Realized
Using animation and visual effects, everything is brought together to tell the story of Battledart in a series of explanatory short films.
The Legend
The Battledart is old. Over a century out of service, the spherispace fighter is still held up as the pinnacle of organic-synthetic potential. Obviously the vehicle rapidly fell out of favor after its robotic guardian co-pilots were hunted down and destroyed, becoming a less-than-stellar performer when half-piloted. Current trends in spherispace fighter design have focused more on human augmentation, which has allowed for lighter and smaller craft. But the Dart's capabilities are still incredible, even after all these years, carrying a formidable array of energy and missile weapons. And it was mass produced for decades on a scale that resulted in the kind of dependability and affordability that makes it a good choice for a multi-species band of exiles living on the dangerous frontiers of a stellar juggernaut. The fully-piloted, mind-coupled Battledart... well, that was something special. Legend speaks of immortal pilots, fleet-shattering weaponry, and wars avoided just out of fear of facing it. Now, the thing about legends is that they are almost always based on truth, but those truths tend to be orbited by bad ideas, lessons learned, and well-deserved secrecy. Still, humanity has never achieved much by avoiding the search for truth...
Human-Centered
Actor green-screened into CGI cockpit using photography, modeling, compositing, lighting design, UI/UX design. Green-screening is a larger challenge, but showing humans in the environment is essential.
The pilot's lack of gloves, face shield, and corrective optics is indicative of human augmentation, and is conducive to helping the audience imagine themselves in that future. Besides, a future where human innovation has removed the friction of needing space suits… now that's aspirational!
Production and Visualization
Read more about the production of these videos <here> and see more compositing work <here>. Read more about the Product Visualization services provided by SFID <here>.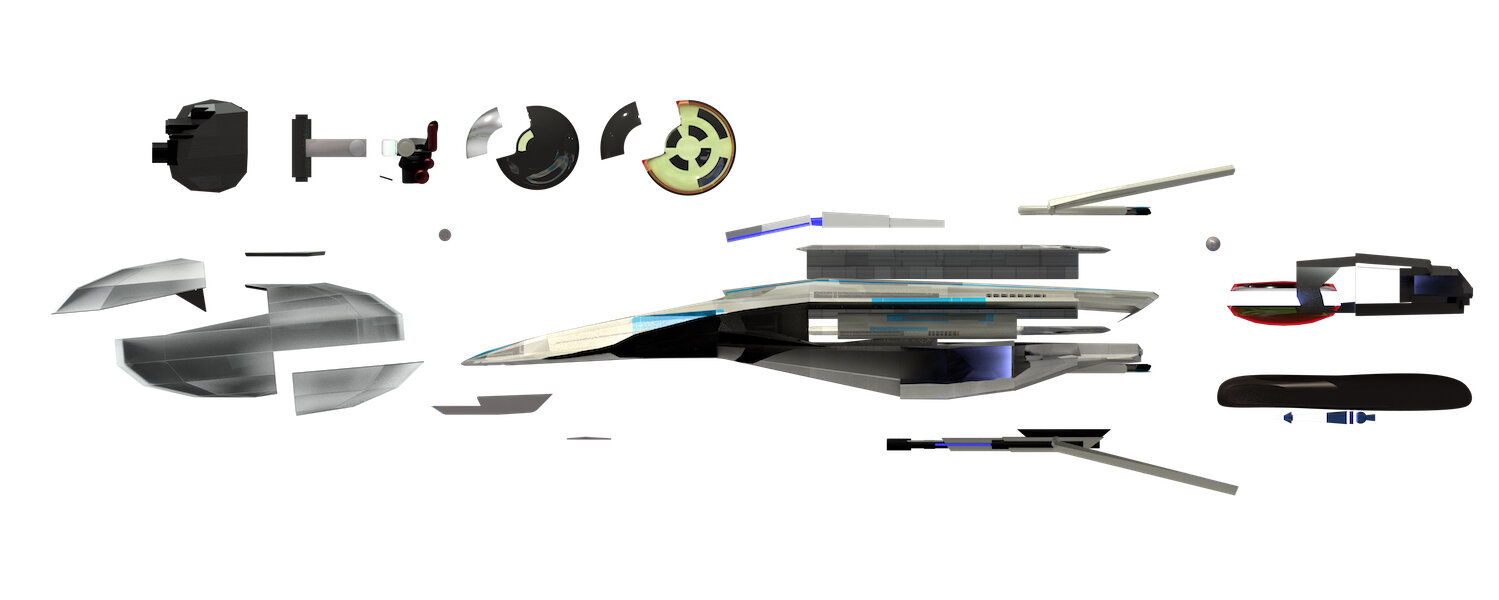 What is Required When Designing the Future?
Use the strengths of design-centered thinking to drive the design. Embody the aesthetic, hopes and dreams of the future universe. Visibly indicative of human-centered design. Guided by aesthetics and usability for relatable universal appeal.
Aerospace
Battledart is an aerospace concept design project demonstrating visual futurism and product visualization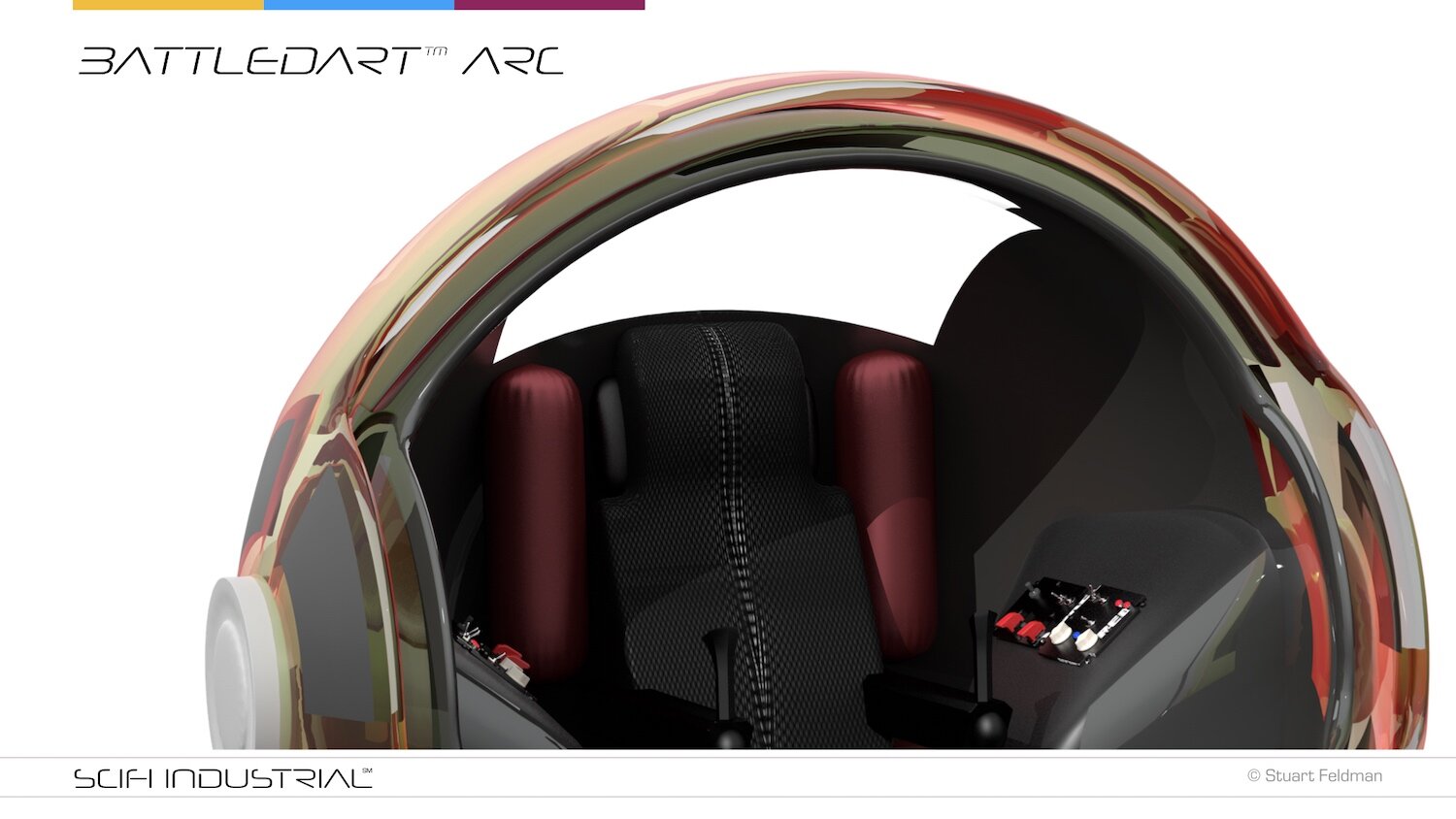 Transportation
Battledart is a human-centered transportation project demonstrating visual futurism and industrial design. Learn more about the Battledart's Advanced Rolling Cockpit here.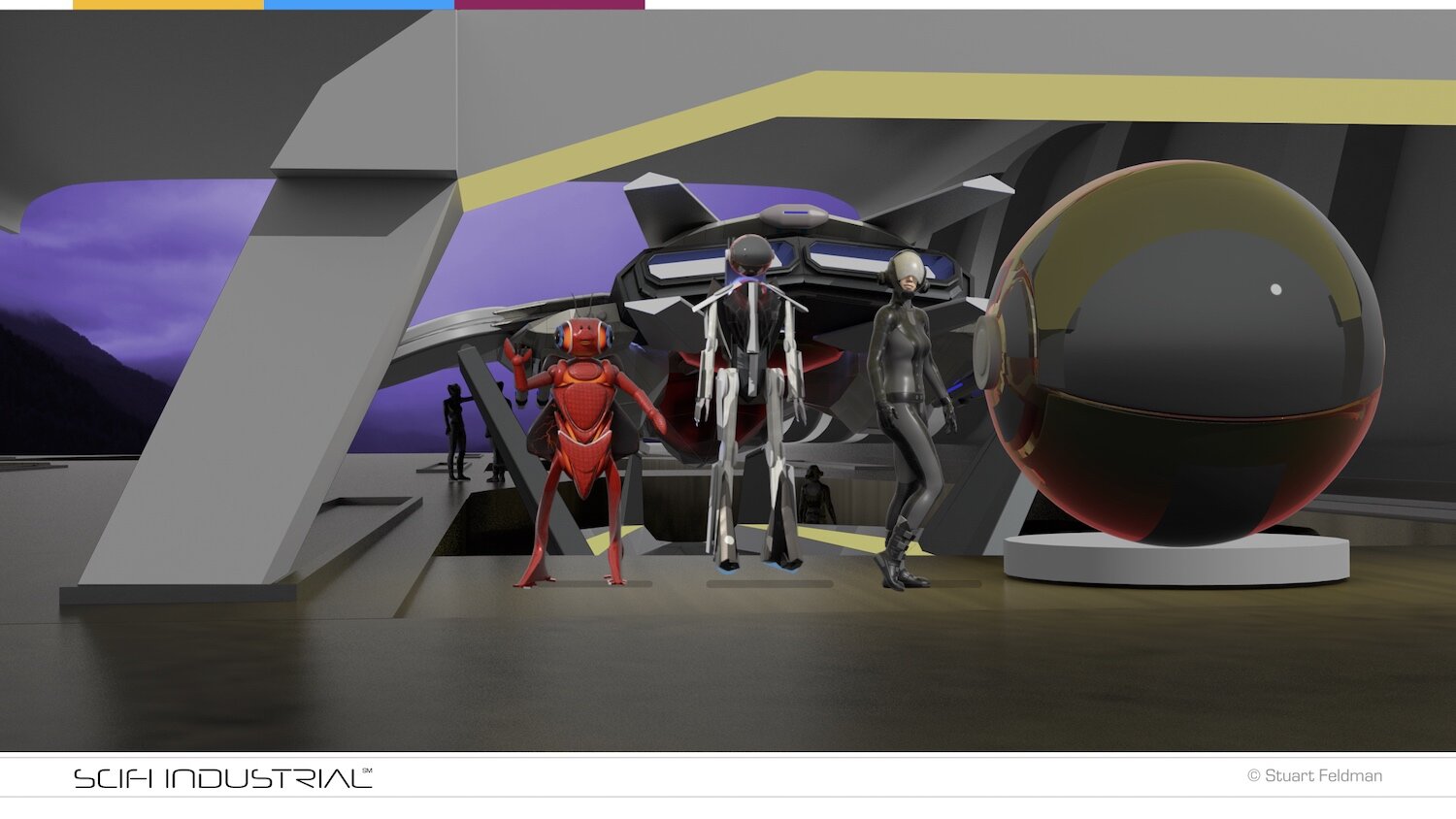 Entertainment
The Battledart is an entertainment product, using the design process to create my own universe, worlds, characters, and creatures. They have driven the design.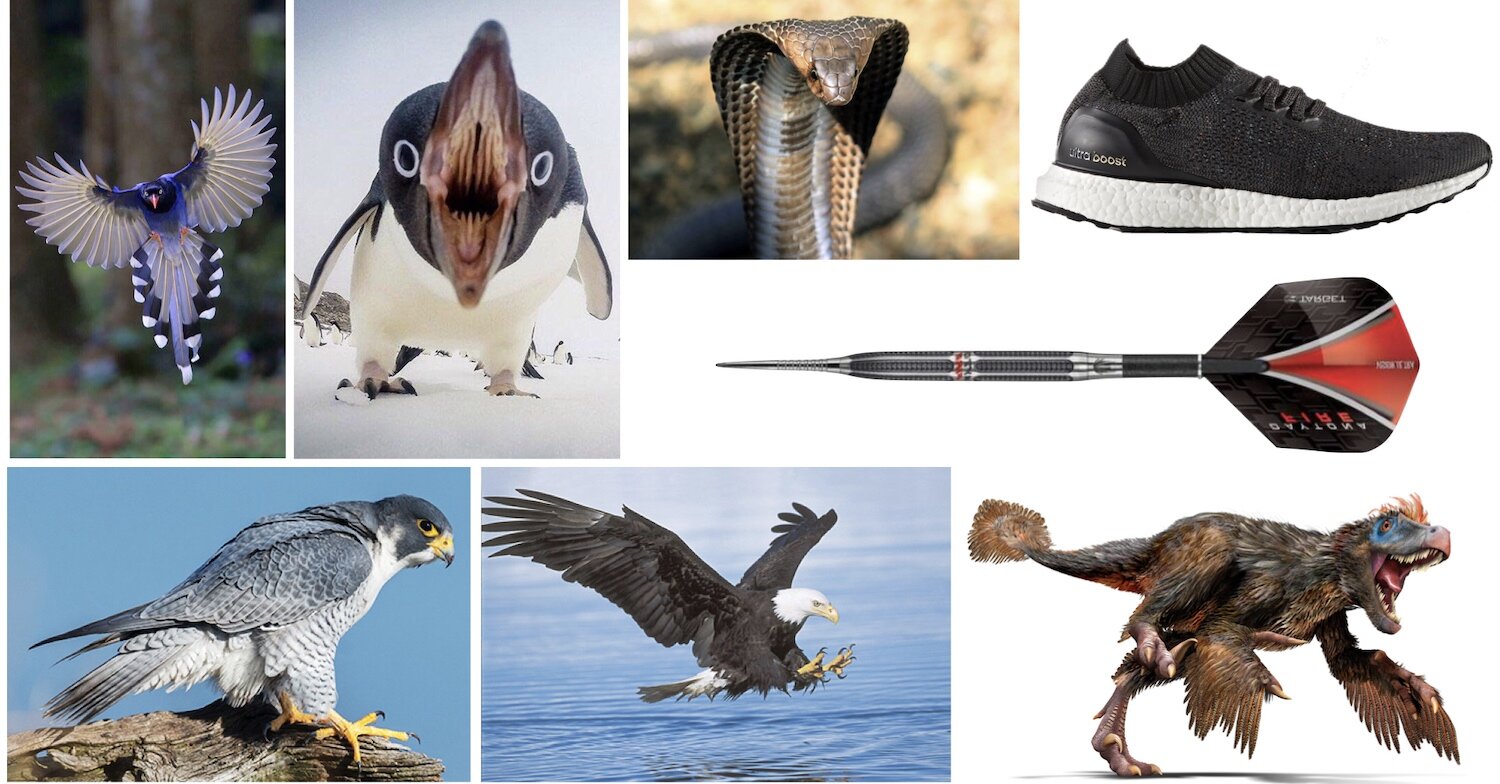 Imagined
Inspired by America's extinct aerospace mass production capability of the 1940's, the Battledart is influenced by over 50 unique natural, industrial, aerospace, and fictional points of reference.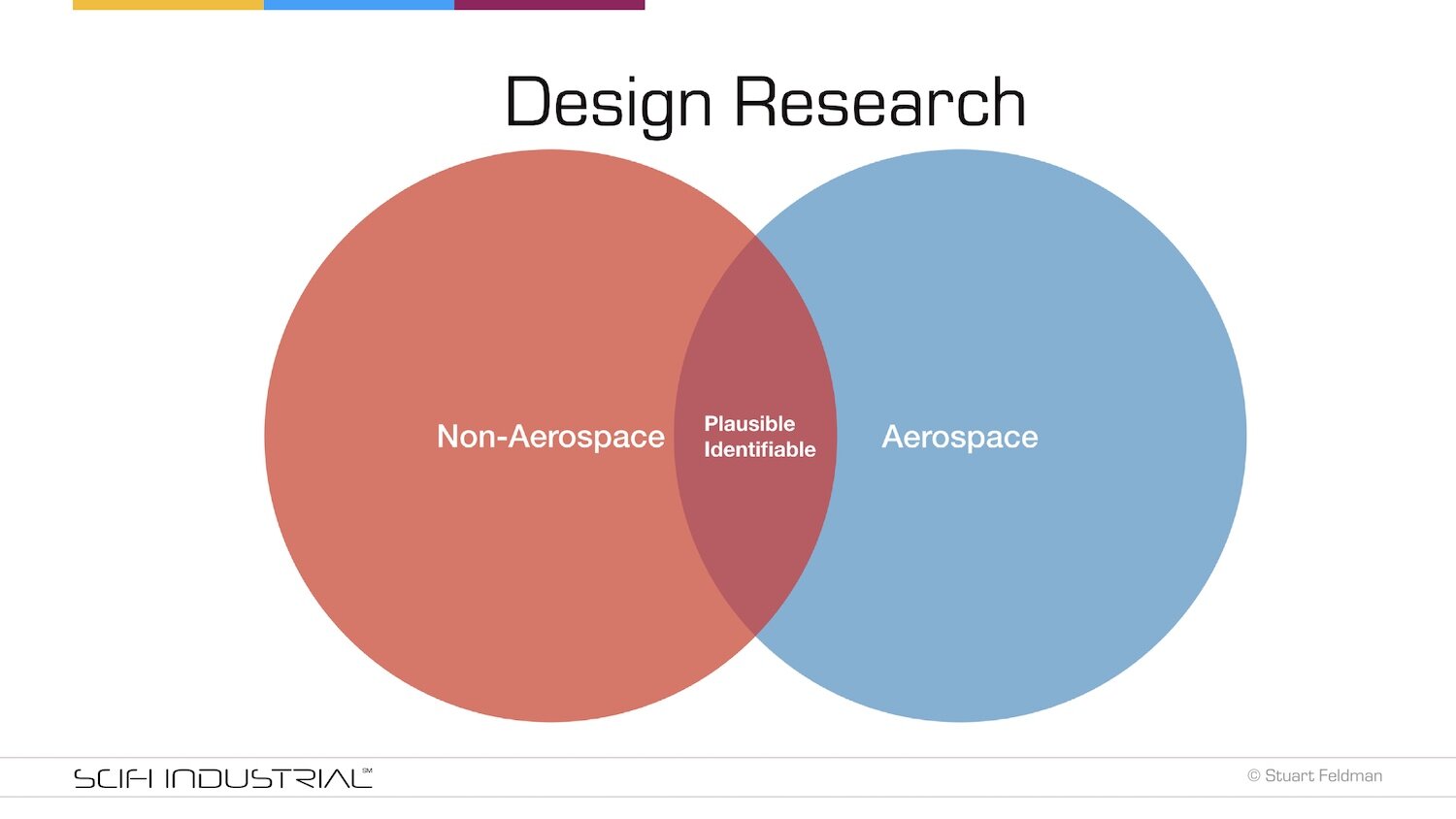 Research and Concept Exploration
The overall design of the Battledart was heavily informed by an external multi-disciplinary sounding board, and included research into pop culture and advanced technology.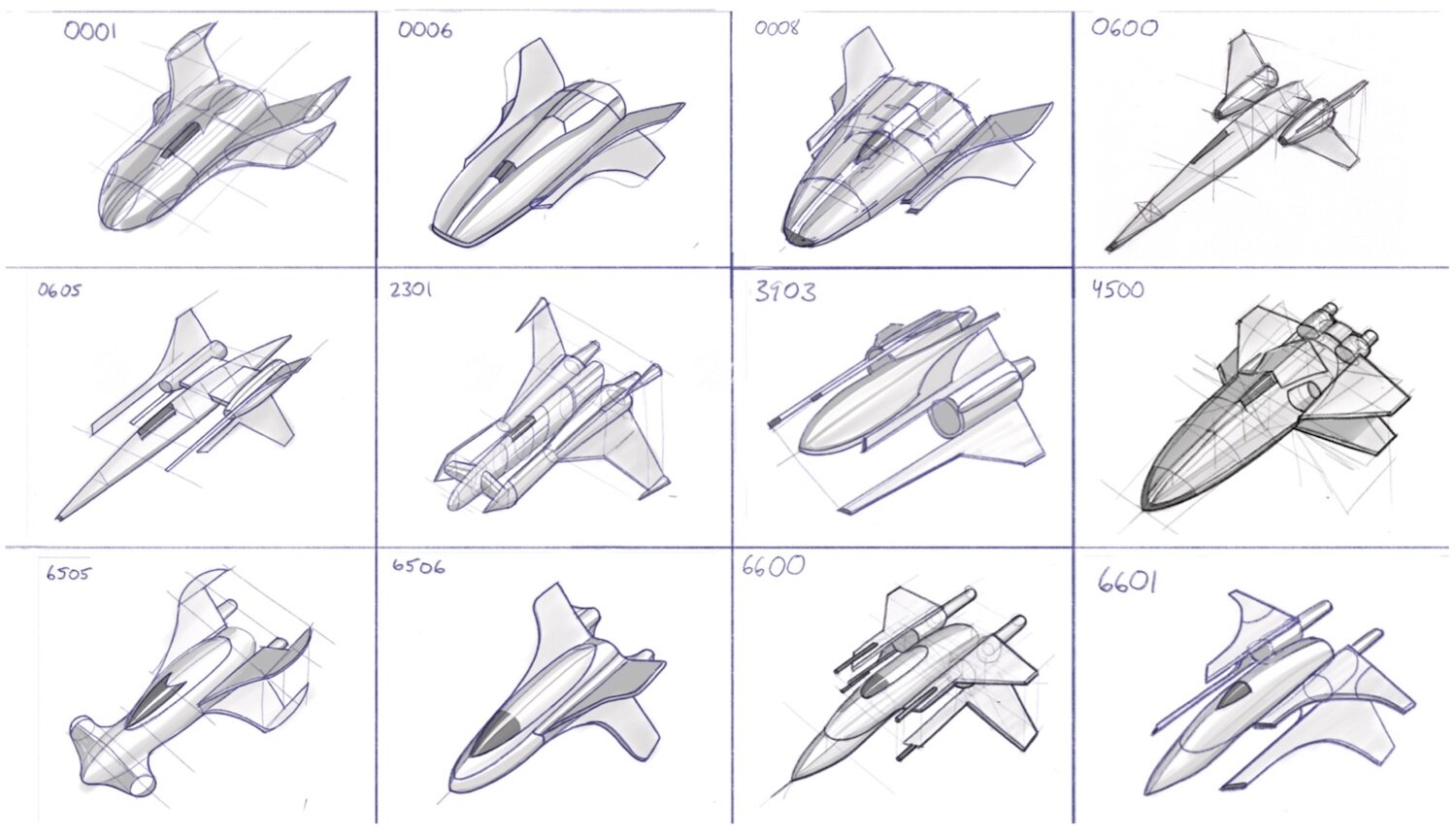 Design Considerations
Mass Appeal.
Human design and construction.
Future Technology.
Mission + Purpose.
Size and Scale.
Product Requirements.
Audience Identifiability.
Menace and Agility.
User(s).
Good Guy aesthetics.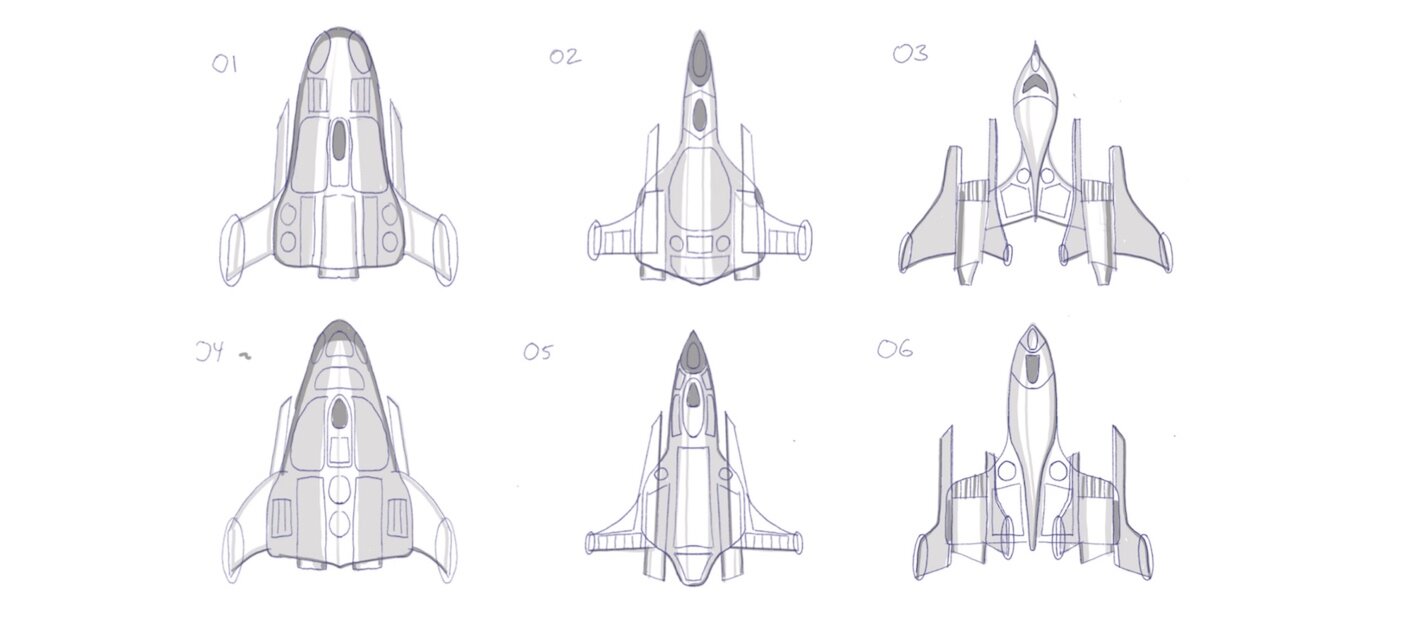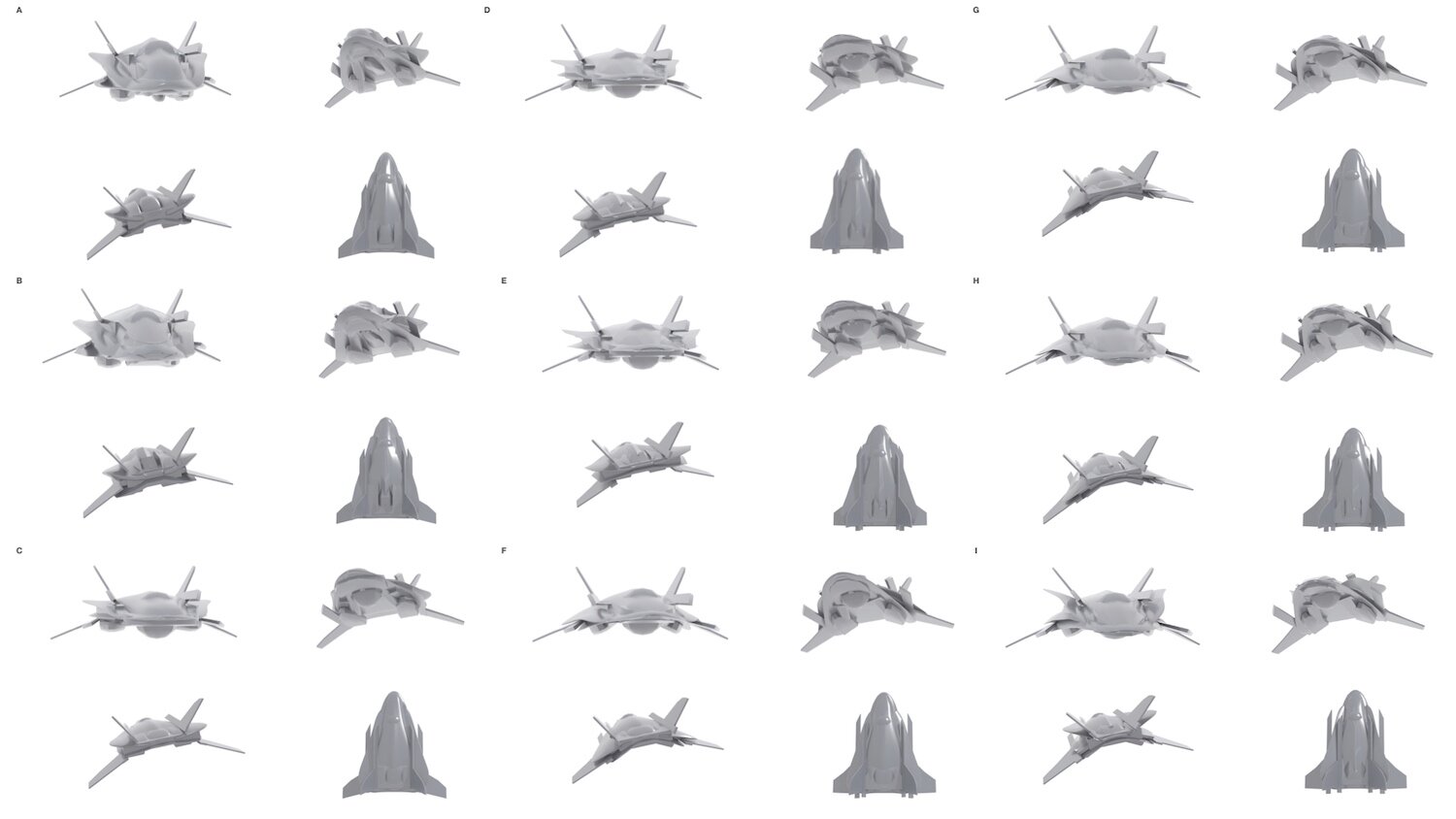 Designed
The resulting aesthetic of late 21st century optimism is bolstered by prior Doctoral work in design elegance and deep faith in the spacefaring future of humanity.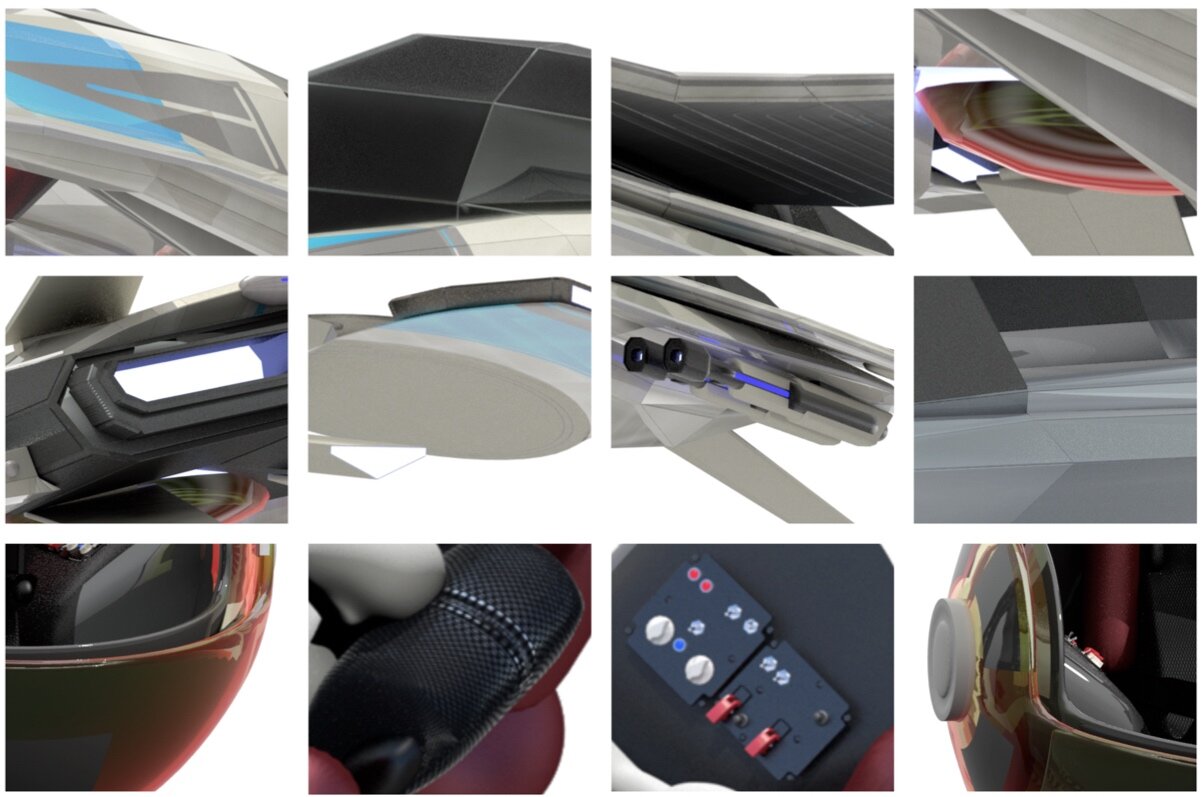 Color and Materials
Aspirational plausibility with a glowing future core, and a dash of sorcery: SciFi Industrial.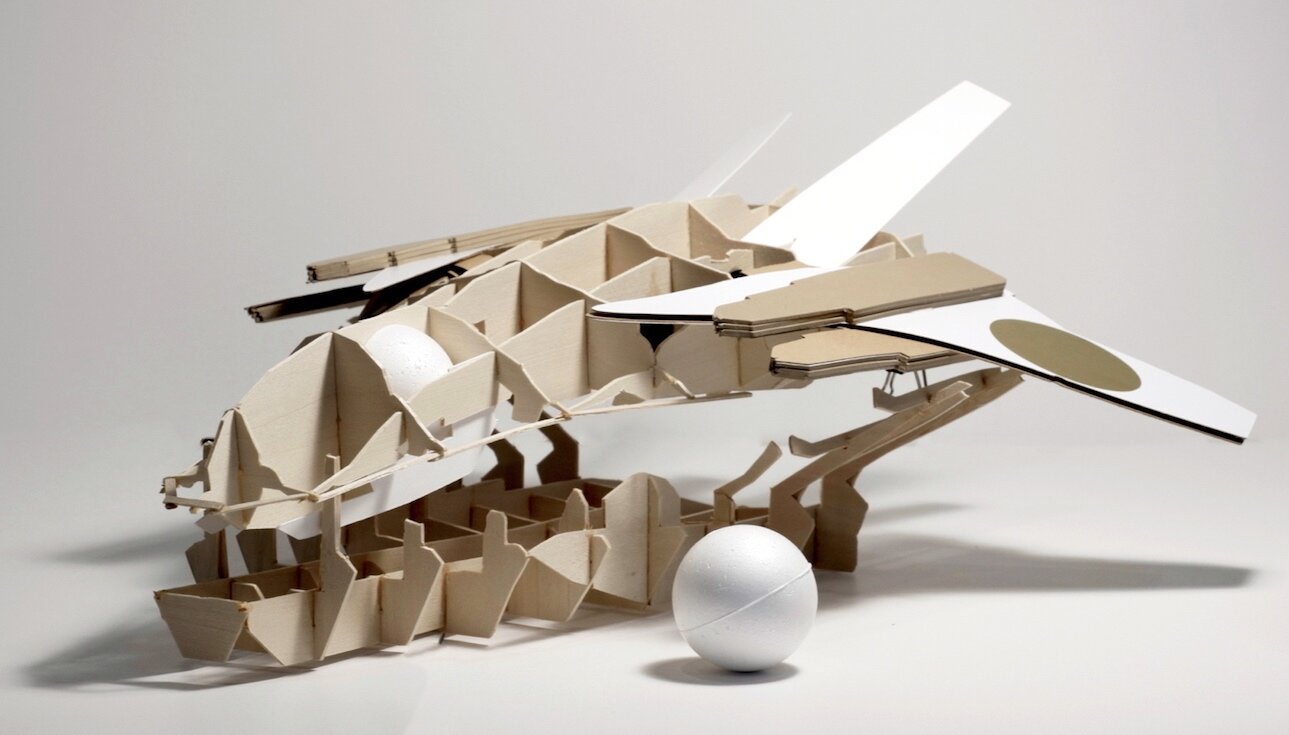 Mockup
Industrial Design wooden eggcrate model demonstrates the loading and unloading of the Advanced Rolling Cockpit.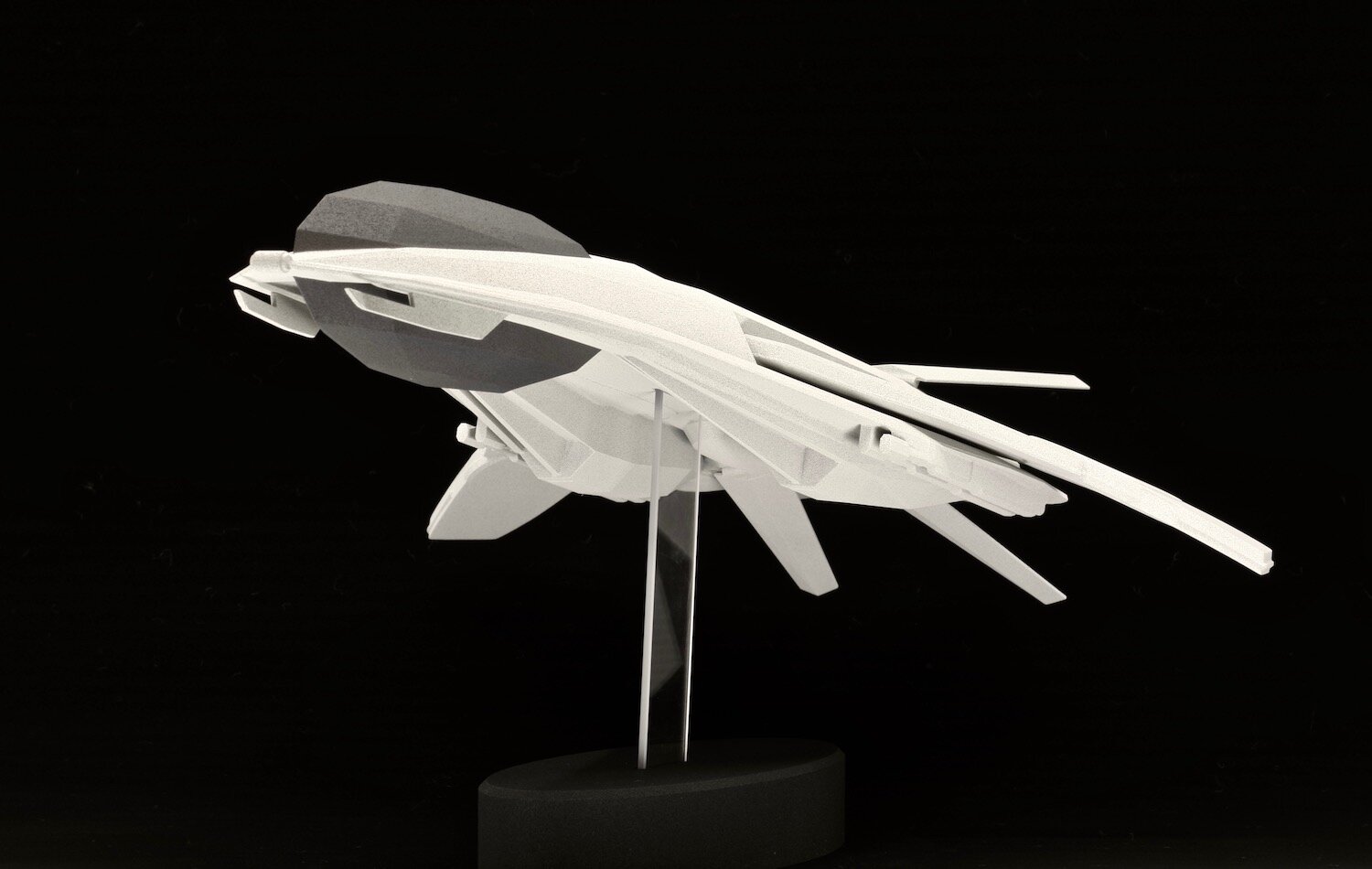 Physical Model
Battledart scale model machined out of 20# foam by the Form Factory Portland using my original Modo model.